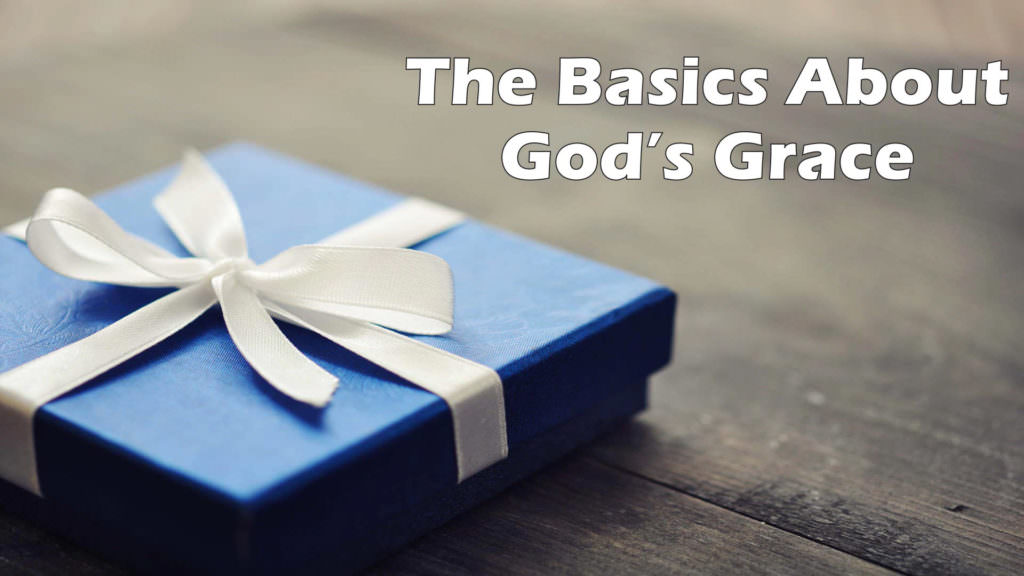 Study this lesson by using the downloadable material, video, and audio below! Click here if you have any questions regarding this lesson or would like free Bible study help.
Preface
The subject of "grace" is one that is frequently encountered in the Bible. In fact, the word "grace" appears 148 times in the New King James Version of the Bible. The main focus of grace in the Bible, of course, is the grace of God. Specifically, we are most interested in the grace that God has promised to show to people under the New Covenant through Jesus Christ.
This grace is something that we should all be very interested in understanding. For instance, when the apostle Peter spoke concerning the salvation Christians are set to experience, He said, "Of this salvation the prophets have inquired and searched carefully, who prophesied of the grace that would come to you, searching what, or what manner of time, the Spirit of Christ who was in them was indicating when He testified beforehand the sufferings of Christ and the glories that would follow.
Those who lived before this grace of God appeared to mankind and the angels (who, evidently, never had access to the grace of God) desired to gain an understanding of this grace that you and I can now understand and enjoy. Unfortunately, there are many people in this world who have either never considered the grace of God, misunderstood the grace of God, or misapplied the grace of God. Surely, then, we should give this subject our utmost attention and gain the proper understanding of God's grace from the pages of Scripture!
In this lesson, we want to examine the basics about God's grace. We want to consider what God's grace is and why it is relevant to our lives. Then, we want to answer three important questions about God's grace. In our search of the Scriptures for an understanding of God's grace, let us all simply accept whatever the Scriptures teach to be true about the grace of God, putting aside all preconceived ideas and opinions. Let's learn the basics about God's grace as God teaches us!
Downloadable Files
Video
Audio Podcast
Find out more from the GodSaidSo.com Podcast here or listen to the episode below.